FRINGE WORLD FESTIVAL PREVIEW MAGAZINE 2015
Art direction, design and layout for a magazine created during my time at The West Australian Newspaper. It was my first attempt doing a typographic cover. A very fun project.
MAGAZINE LAYOUT AND COVER DESIGN SKETCHES
REGIONAL LIFESTYLE REDESIGN
Magazine redesign including new masthead, style guide and layout examples.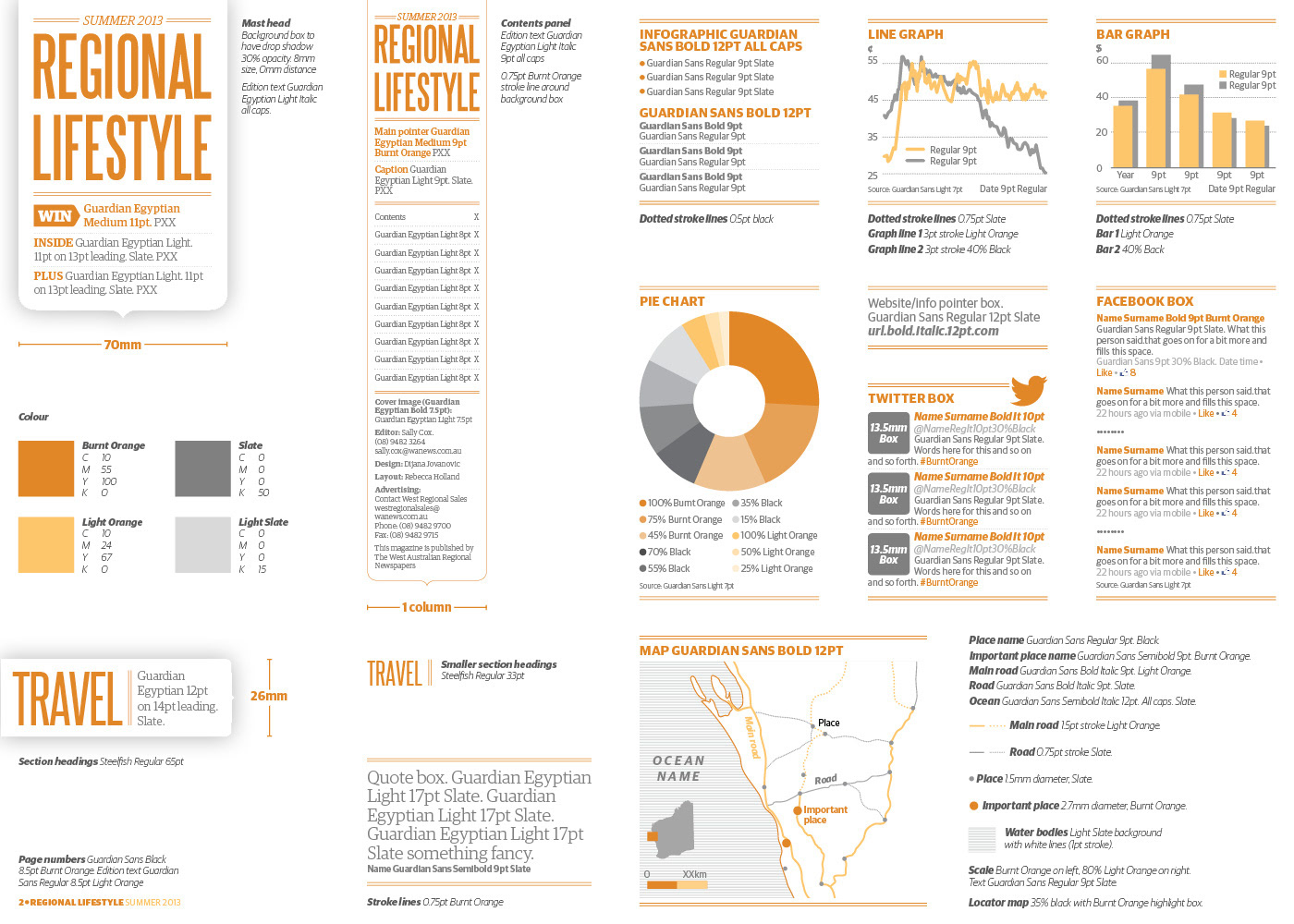 MY BLOCK REDESIGN
​​​​​​​A complete redesign for a quarterly magazine in a country newspaper.