8-BIT MONTHLY PLANNER


A little side-project I did because I don't like using the calendar on my phone and I find yearly planner diaries slightly daunting. I always recreate it every year and have it available as a free download.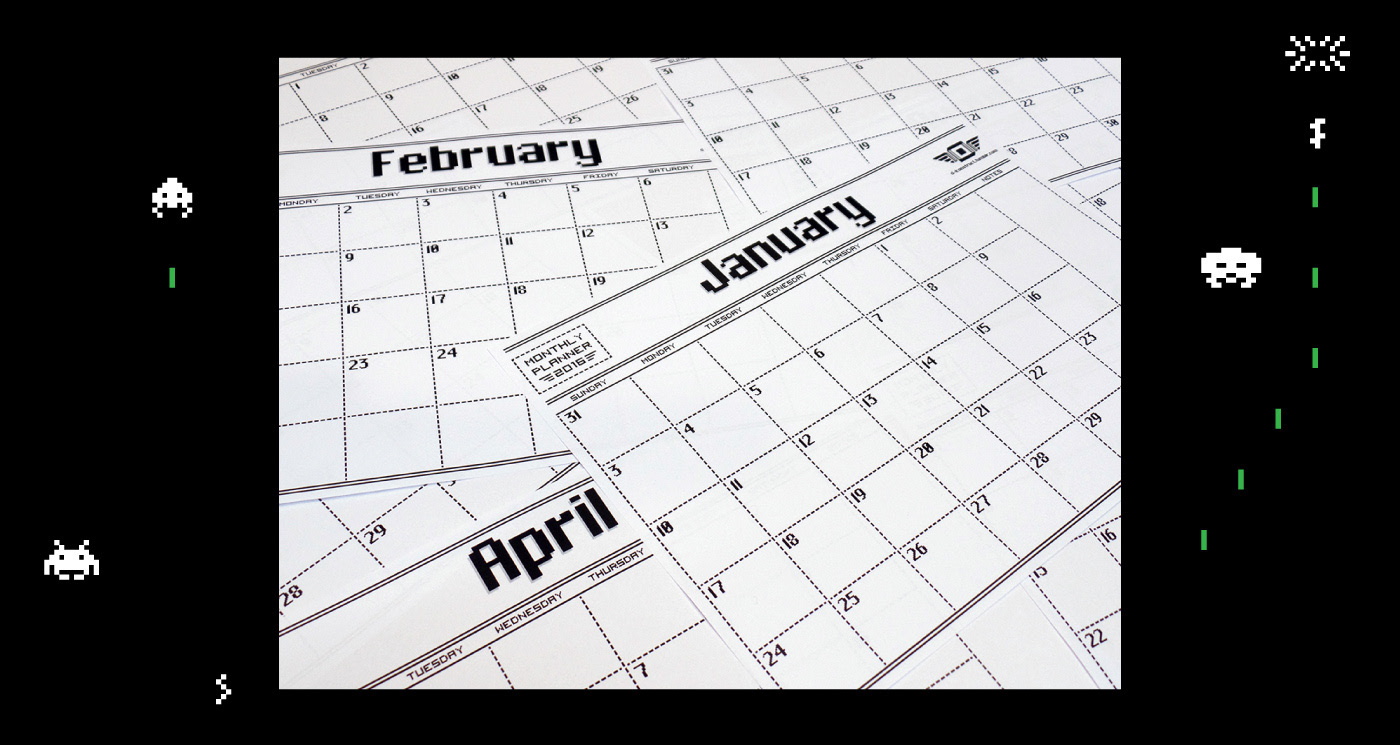 ADOBE CC SHORTCUT SHEETS
Originally started in 2011 to make a cartoonist colleagues life a little easier. He was struggling with the transition to colouring his
editorial
cartoons digitally in Photoshop, so I made him a shortcut sheet. I included every shortcut I use daily and later made versions for Illustrator and inDesign to complete the set. The CS6 Photoshop shortcut sheet went viral on Pinterest, this is the 2023 Adobe CC version. This project has ended up so many classmates and coworkers over the years.
A5 Weekly and Yearly planner 
Last year I designed my own custom yearly planner. I've been using this planner for about a year and a half and it's the most simple and functional planner I've ever owned.